Expectations around offering credit cards as a payment option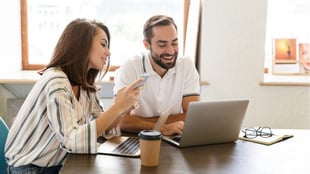 According to recent data, roughly 7 in 10 people in the U.S. have at least one credit card, 43% of U.S. consumers prefer to use credit cards over other payment options like checks or cash. Simply put, accepting credit cards as a payment method is expected by homeowners. Fortunately, there are several simple methods of accepting credit card payments no matter where you and your customers are. Here's how to find the right fit for your business.
Benefits Of Accepting Credit Card Payments
As a business owner, your goals are simple. You want to close more jobs, make more money AND provide a high level of customer satisfaction. One way you can do this is by making it simple for customers to pay you. Accepting credit cards is an easy and fast way for customers to pay for a job. Offering credit cards can offer additional benefits to your company as well. Many card processors allow you to easily track your sales, financial data, and overall financial health of your business. It also easily plugs into your digital sales platform like One Click Contractor, which allows you to create a digital paper trail of receipts, as well as seeing payment status and customer information, all in one place.
How To Begin Accepting Credit Card Payments
We know it can be daunting to choose which option best fits your business because there are many methods of accepting credit card payments.
You may want to choose one, two, or all of the following options:
1. Find a point-of-sale system
A flexible point-of-sale solution helps you manage customers and accept multiple forms of payment, including credit cards. When you're doing much of your business on the go, a virtual credit card terminal is another great option. To streamline your business operations and reduce costs, choose a platform that combines payment accounts, billing history, and more. The right system will also allow you to initiate transactions for all types of sales from one integrated system, whether purchases are made in-person, by phone, or online. Many systems tie job details and payment to a customer record and allow customers to log in or call to pay with an account on file.
2. Invest in mobile credit card processing
Another option for taking payments on the go is mobile credit card processing, as swiping a credit card on a mobile device is becoming the norm for many customers. Their payment is confirmed on the spot, and an emailed receipt can be sent immediately.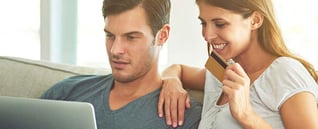 Add to that the ability to access cash flow reporting, manage customer accounts, and send invoices from anywhere you have a signal, and you start to see the benefits of using a mobile payment app for your business. A mobile app works in combination with a mobile card reader, which allows you to run your business wherever you and your customers are.
💡Pro Tip: Look for providers that sync your mobile and in-person payments to reduce future accounting headaches.
3. Send click-to-pay emails
As a contractor, each month might look different for your business, but your overall needs are the same. You want to receive payments in a timely manner while also providing convenient payment options to your customers. A click-to-pay email gives your customers the ability to pay their bill online and receive a receipt in seconds. When a customer clicks and makes an online payment, the bill is marked as paid in your system automatically and that paid status is indicated in One Click Contractor as well through the PaySimple integration.
4. Schedule recurring credit card payments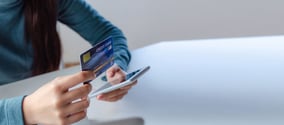 Make it easy for customers to pay job installments with recurring credit card payment options. One of the most popular methods of accepting credit card payments is recurring billing. If you're billing customers on an installment plan, the option for recurring payments is a game-changer. This set it and forget payment method will ensure you will get paid on time. By billing on a recurring basis, you can make your customers' lives easier while ensuring a more predictable cash flow.